Contact Nick at

96444854
or email him at
nick96444854@gmail.com
Nick is a passionate and experienced salesperson with an impressive track record.
He has consistently delivered for his clients and has received many great testimonials from his clients since joining the real estate industry.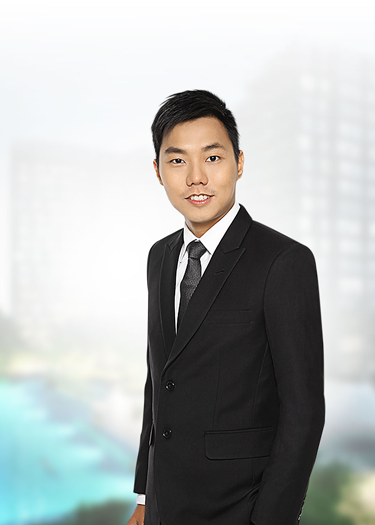 Contact Nick at 96444854 or email him at nick96444854@gmail.com
Testimonials from Clients
"I would like to recommend Nick Tan from SRI. Before we engaged Nick, we were working with another agent from a very popular property agency in February 2017. We decided to terminate the contract after 5 weeks of zero viewings and no paper advertisements. Basically he was just waiting for phone calls. We engaged Nick on 20th April and by 10th of May, our unit was sold off. Why Nick? 1. He has good marketing strategies 2. He always kept us posted on what he did (communications!) 3. He made sure we understand the current market situation but he will consistently reassure us that the unit can be sold off 4. He is not greedy and trusting 5. He walks the talk!"

Wendy
"Nick provided me a delightful customer experience from day one when I first engaged him in the search for my first property. He is competent, resourceful and has a pleasant manner to work with. He is the agent of my choice in dealing with properties and I would highly recommend him to others who would appreciate an agent who took care to details and can give the customer a peace of mind."

Ms Susana Zanders (from Germany)
"Nick has conducted himself ethically and professionally when handling the sales of our property. Thanks to his patience and perseverance, we managed to secure a sales price beyond our expectations."

Mr & Mrs Tan L. K.
"When it comes to buying and selling property, Nick Tan is my agent of choice. His diligence and ever willing to help spirit won me over. He is professional, patient, preserving and responsive throughout the time from listing to closing. I shall, at every opportunity recommend his services to my friends and family."

Mr & Mrs Tang W. L.
"My husband and I got to know Nick through 99.co application when we were looking for a new place to live in Singapore last November. As we were expats renting a place for the first time, we had many questions and Nick was always responsive and patient to clarify our doubts. The whole process from viewings to paperwork were done smoothly and we were very satisfied with his services and happy with the place we are staying in now!"

Martin & Shane (Expats)
"Nick helped me with the sale of my cluster house a couple of months back. I am immensely grateful for the professionalism and passion rendered by Nick. My unit was hard to sell. Nick stuck with me throughout the long marketing period and never once showed signs of giving up despite my unwillingness to lower my selling price despite the weak market conditions. He personally put in his own resources to increase advertising and tried every avenues to market the property. He is honest, forthcoming, hardworking, resilient and most importantly, always held the customer's interests as the top priority. He was able to also offer sound advice when the customer's expectations are not realistic. Nick partnered his customers well and sold and bought every home as if it was his own."

Mr Chua Y. K.
"We are very grateful to Nick for the extensive marketing efforts he spent on our house. With his comprehensive marketing plan, we were able to achieve a record selling price within 2 weeks of listing our property for sale! Nick is a professional and passionate salesperson. We would highly recommend his service to anyone who is keen to sell their properties."

Mr & Mrs Wong M. S.
"Nick is a dedicated agent who provided us with detailed and realistic advice during our home upgrading journey. It all seems impossible till we met Nick who shared with us all the possible options that are within our budget. Once we have decided what we want, Nick carried out the plan swiftly and smoothly for us from selling, buying and finally renting. During the whole process, Nick was always providing us with frequent updates which gave us great comfort and confidence. Only a dedicated and experienced agent like Nick is able to plan and help us execute our home upgrading journey smoothly within the tight time frame. Thanks for the great service Nick!"

Anson & Lynn
"We engaged Nick Tan from SRI to handle the sale of our HDB property. Nick is confident in his dealings and is a very experienced salesperson. Our sale was not straightforward due to the ethnic quota restrictions but he had good ideas to strategize the sale of the house and we managed to sell it within out expected time frame thanks to his focused strategy. Nick is responsible, timely in his replies and working with him was a very pleasant experience. We wouldn't hesitate to recommend his services to anyone else looking for an agent to assist."

Mr & Mrs Zaki
"We are writing to formally thank and commend Nick for his help in our recent HDB buy and sell transactions, which was completed within a very tight timeline and in a fuss free manner. Despite the tight timeline, the existing place was sold at a record price for units in my neighborhood. His experience made the negotiation process a breeze for both the buyers and sellers. He helped to rationalize the transaction in an objective manner for both sides with customer's interest as priority. We went on to recommend Nick to my family members and close friends for their property transactions as well. "

Jayden & Jessica
"Nick is a responsible, efficient and excellent salesperson. He has very good knowledge of the real estate market and I benefited a lot from his advice and sharing. He is extremely patient when guiding me through the buying process and I am happy to secure a dream house within my budget with his assistance. A highly recommended salesperson who made my house hunting journey a breeze."

Ms Faith Chia (from Australia)
"Nick was very pro-active in helping us to resolve whatever questions and problems that we encountered during our upgrading journey. All our issues were settled even before us having to request or ask for a second time. He was very frank and transparent with all the details and would share the limitations and advantages of each property that we viewed together. I think this is the most important virtue to be successful in this line. I will surely recommend him to anyone who needs his service because I trust that they will be equally satisfied!!"

Mr & Mrs Chan K. T.
More Testimonials
New Projects 
Read the reviews of these new developments here before you commit on the dotted line.
View More
At our SRI family, we believe in and practice the culture of selfless sharing and continuous learning.
We strive to equip and empower each of our salesperson with the success formula.
Join our winning team today…
Find out more about our SRI family
Keep up to date with the latest real estate trends and market movements.
Join my mailing list to receive regular property updates and reports.
Reach me at

+65 96444854

or email me at nick96444854@gmail.com