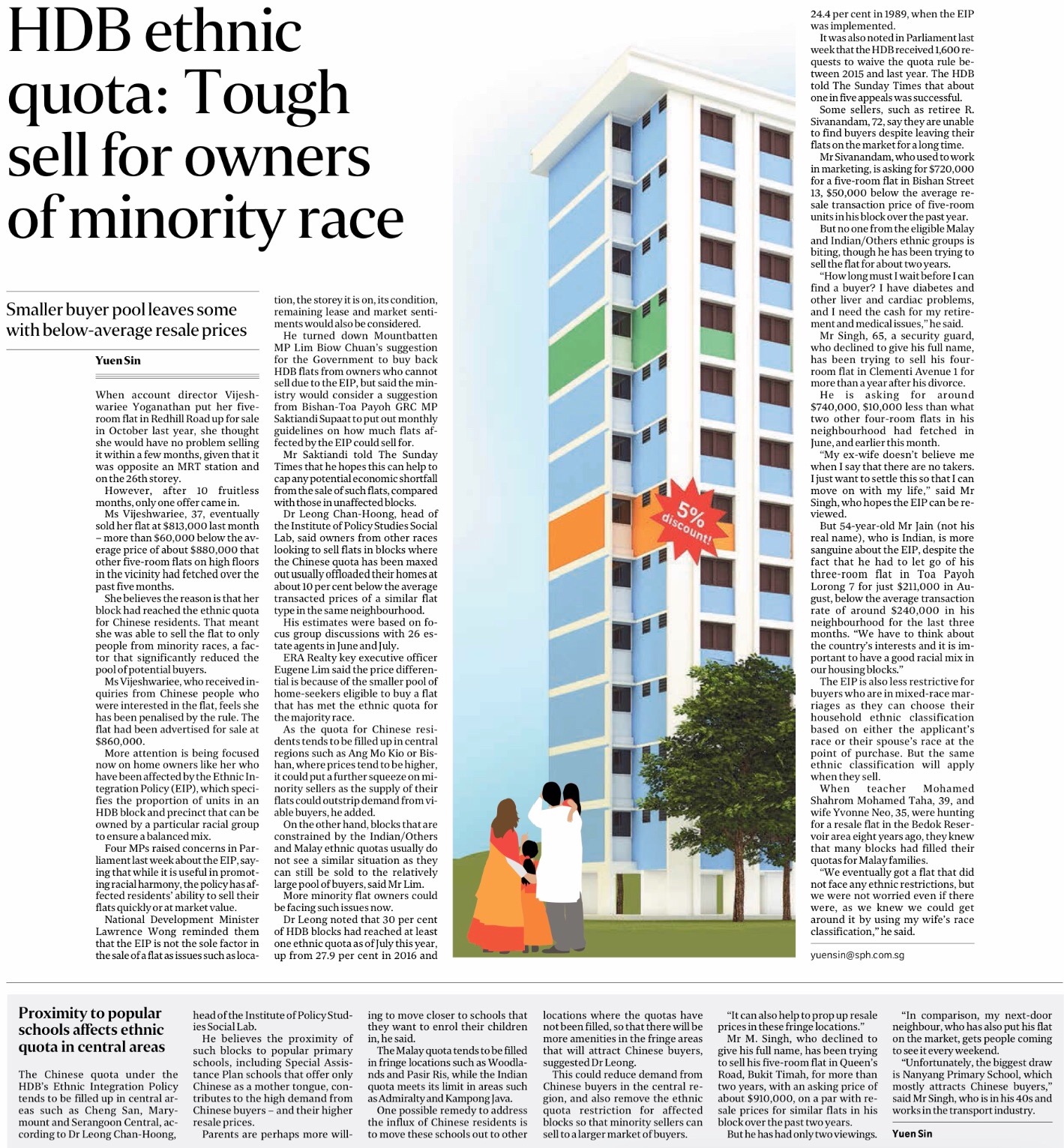 This is a real and pressing issue on the ground. I personally think that the Ethnic Integration Policy (EIP) is important and necessary in a multi-racial society like ours. However, I feel more can and should be done to address the challenges faced by affected homeowners. This policy disrupts the free market mechanism and forces at play, resulting in artificially deflated price even when some of these units are in a better condition, at a higher floor or with a better facing as compared to flats which are not affected by the policy.
Over the weekend, I did a sale for a flat which was affected by this policy. My client was very relieved to finally secure a buyer without the need to sell below the market rate. I looked back at my records and realized that I have been marketing this unit for the past 1.5 years (before I took over, it was also on the market for 6 months without a buyer). Significant time, efforts, resources and of course a lot of sweat were invested in a bid to secure buyers belonging to a minority race. There is absolutely nothing wrong with this particular unit. In fact, it is one with many unique selling points. It is located in a central location in a mature estate with the MRT station just literally at its doorstep. It has an unblocked view of the city and you can see Marina Bay Sands and the Singapore Flyer from the living and bedrooms. With so many desirable attributes, it should be sold at a record high price within weeks but instead, it took a long while due to the shortage of potential minority buyers.
As the society matures, perhaps it is time to tweak this policy!
(Source: The Sunday Times, 7th Oct 2018)